| | |
| --- | --- |
| | Screen Shots for Create Message Pro v1.00 - Shareware |
This is the main screen of Create Message Pro that allows you to configure a message to your specifications. After creating the message you can click on SAVE. Saving the message you created will create an .exe file exactly how you wanted it.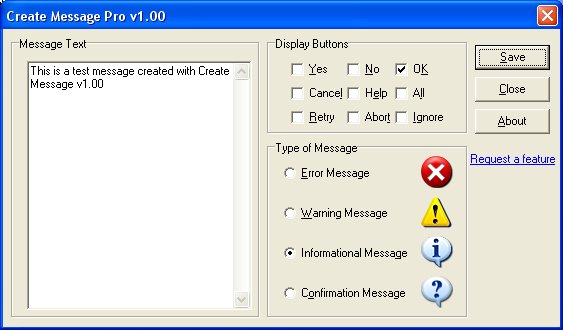 You have the option to save the message as an .EXE file to anywhere on your computer or your network.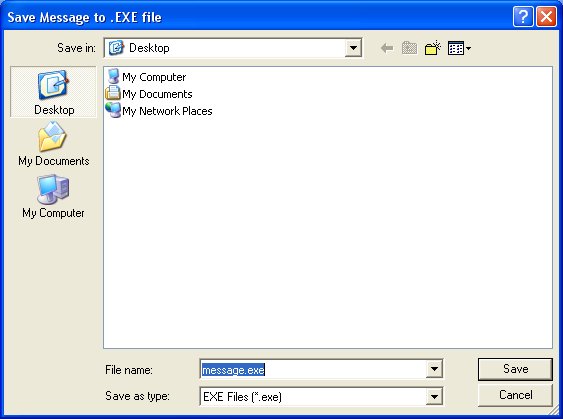 This is the notification you receive after saving the message to your computer.

This is an example message that was created using Create Message Pro .

Here is another example message that could be created. The possibilities are endless when using Create Message Pro .